Yoyo Bear Treasure Cards
The Yoyo Bear Treasure cards were the second series of cards that were added to the Around the World country cards set in the UK. There were 20 cards in total. If you are missing and of these cards in your collection, it is possible to buy them here.
Official word from Bear, is that these cards will not be appearing in the U.S.A., but instead a new theme will appear in 2020.
The image below shows the first six cards. Hovering the mouse over the numbers below (or tapping numbers if on a tablet or phone) will display the remaining cards.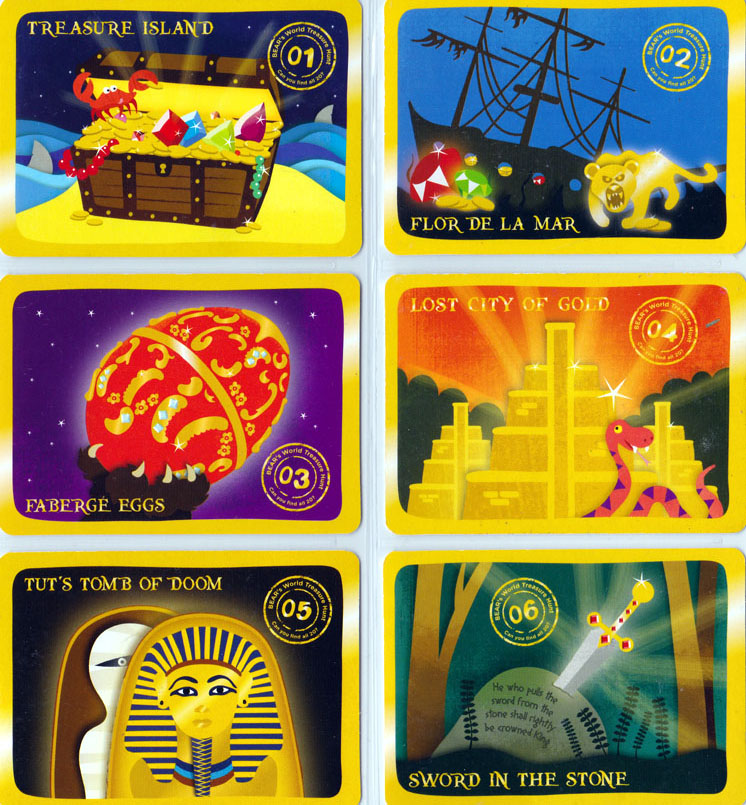 The reverse side of two of the treasure cards is shown below. Each card had a description of the treasure, and a password, which presumably lead to some sort of prize? Can anyone enlighten me?

The next page about this set is dedicated to the variants of the country and treasure cards.