Yoyo Bear Secret Spy Adventure Cards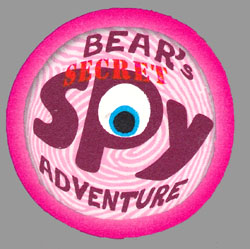 The Yoyo Bear Secret Spy Adventure cards first appeared in December 2016, but only the first 22 cards. In mid-January, further cards have appeared, but they were still greatly outnumbered by the first 22. The official word from "Bear", is that the cards were totally random from day one, but I think in reality the was some sort of quality control issue.
The cards featured Bear, and his pals Badger and Mole undergoing spy missions around the world. The three of them formed the Department of Defence (D.O.D.), and they were pitted against their arch enemies, the Ministry of Baddies (M.O.B). Each of the cards contained a secret code on the back which could be revealed using the red filtered spy glass.
The total in the initial series was 65, and continuing the pattern of the last two sets, the new cards (numbered from 66 to 75) appeared in August 2017. The 75 codes, when put together, revealed a clue as to the hideout location of the Ministry of Baddies. Using the spy glass again, its location could be found on the map, within the Spy Book.
If you are missing any of these cards in your collection, it is possible to buy them here.
Hovering the mouse over the numbers below (or tapping numbers if on a tablet or phone) will display the various pages of cards. Card 65 will appear on the gallery for the second series of spy adventure cards, as it relates to the Ministry of Baddies.
| 1-6 | 7-12 | 13-18 | 19-24 | 25-30 | 31-36 | 37-42 | 43-48 | 49-54 | 54-60 | 61-64 |
| --- | --- | --- | --- | --- | --- | --- | --- | --- | --- | --- |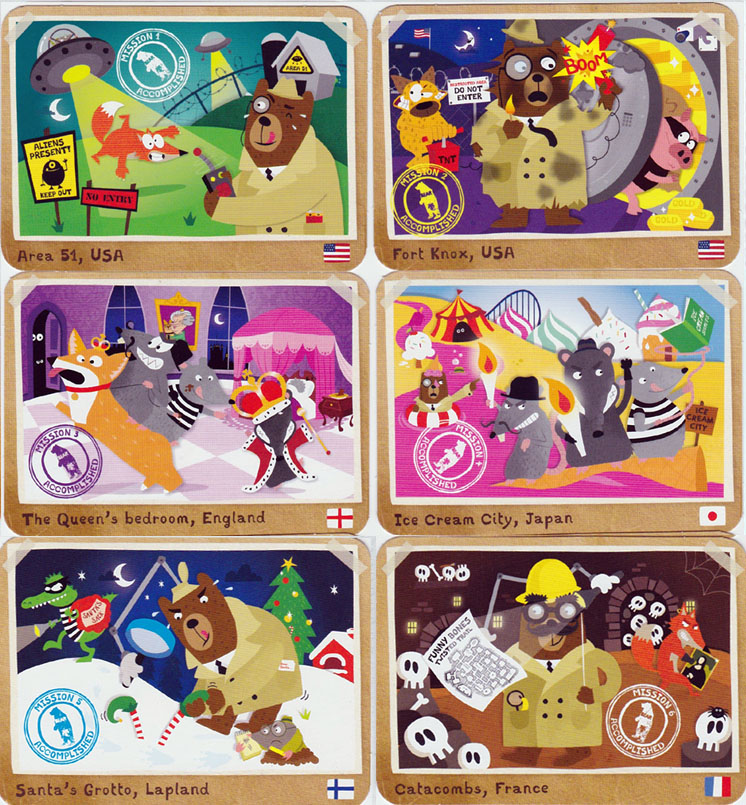 Continue to the next page, SPY ADVENTURE CARDS SERIES 2.