Monsterbet (Series 1 and 2)

The Monsterbet Magnets first appeared in the Alphabites cereal boxes in 2015. There were 4 magnets in each box. The normal/daytime ones came first and then later in the year, some Halloween/night time versions came out. The collection ran until early 2016 and was replaced by the Alphabites cards.
The image below shows most of the first 4 magnets from the two series. The initial series is shown in the top row, with the second series shown on the bottom row. Hovering the mouse over the numbers below (or tapping numbers if on a tablet or phone) will display the remaining pages. I am still missing a "G" and a "W", so if anyone can fill in the gaps, please let me know. I am also trying to collect them.
| A-D | E-H | I-L | M-P | Q-T | U-X | Y-Z |
| --- | --- | --- | --- | --- | --- | --- |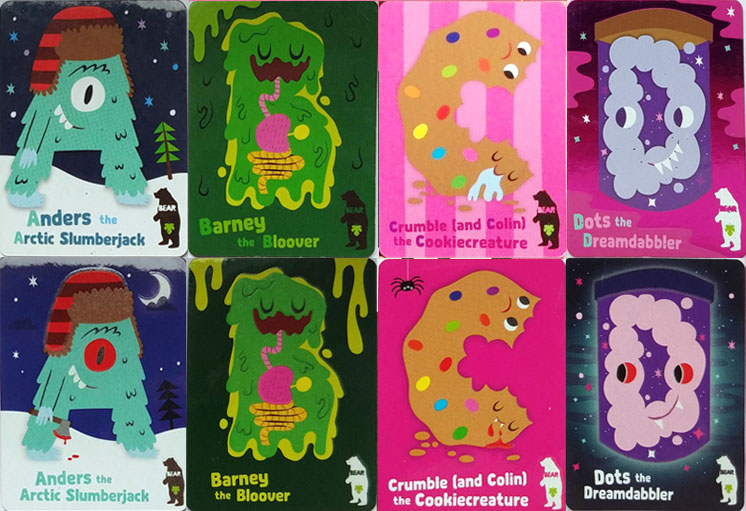 Continue to the next page, BEAR'S GREATEST GAMES UK series.