Forest Games
This is the second set, and appeared in May 2012 and ran for exactly one year. This set also came too early for my eldest son to collect, so the information and images have been kindly provided by Chas Chaplin. The set comprised of seven squads, which were named after different fruits, with each containing seven members. There were also two Cheetahs, and three Medal cards, giving 54 cards in total.
The image below is a snapshot of the Bear website in 2012.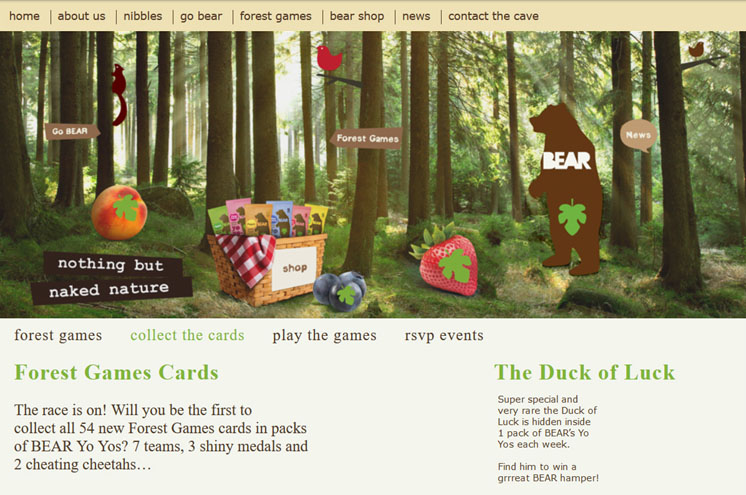 The website utilised Macromedia Flash Player, something rarely seen today. There is also some information about the Duck of Luck card, and we can now understand why they are so rare. The series ran for 12 months, from May 2012 to April 2013. This would imply that there were only 52 Duck of Luck cards produced, making it the rarest of all the Yoyo cards to date. Even at Bear headquarters, they don't have one - I asked! But at least we now have proof that it does exist.
The image below shows the first squad of seven. Hovering the mouse over the squad names below (or tapping them if on a tablet or phone) will display the remaining cards in each of their squads, with the Cheetahs and Medals shown on the Oddments page. I am missing one image from the gallery - the elusive "Duck of Luck" card. If anyone has this, I would be very grateful to receive a scan.
| Banana | Blueberry | Cherry | Mango | Pear | Raspberry | Strawberry | Oddments |
| --- | --- | --- | --- | --- | --- | --- | --- |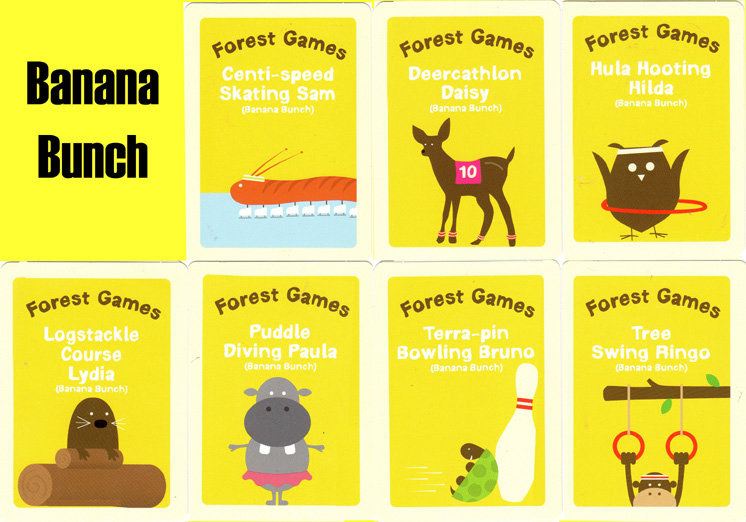 The reverse side of these cards were of a very similar design and content of the previous set, but were harder to read. The facts, however, were still fascinating. The numbers continued on from the previous set.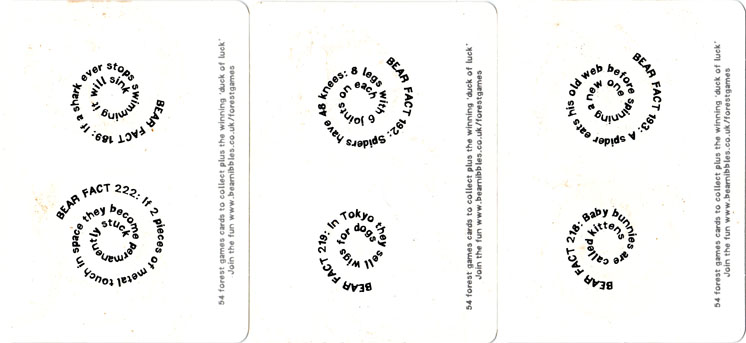 There is no documented variations to these cards, but if anyone knows different, I would appreciate a scan so I can post it on the site.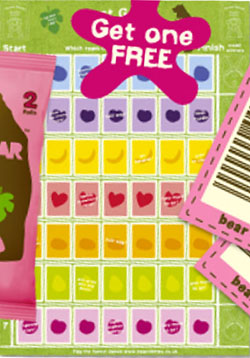 The cards had a similar double numbering system on the back to the Animal Families - in fact they continued on in sequence, with the first card, 'Duck of Luck' being numbered 151/260 and the last being 205/206.
In September 2012, there was a change to the lineup of flavours. We said goodbye to Peach, but in its place came three new flavours - Apple, Mango and Pineapple.
For the first time, Bear introduced a collector's kit with this series of cards. This took the form of a poster, an image of it is shown here on the right. If anyone has a better image of it, then a photo would be really appreciated. I presume there would also have been some stickers too.
To Buy Forest Games Card open this page.