Yoyo Bear Space Race Cards, part 2
The Yoyo Bear Space Race shiny cards appeared in the last week of August 2018.
According to what is written on the sticker chart, there will be 10 shiny cards, making a total of 60 cards in the set. Of the three cards that I have seen, they all form parts of Fig Leaf HQ.
If you are missing any of these cards in your collection, it is possible to buy them here, since I already have quite a few doubles.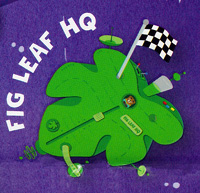 The image on the right depicts the Fig Leaf HQ itself, taken from a small section of the Space Race Wall chart. Will the Fig Leaf HQ be one of the future shiny stickers? This prediction was partially correct, as the shinies comprise the parts of Fig Leaf HQ. My other predictions taken from the wall chart proved to be less accurate! My original list contained the dwarf planets - Pluto, Haumea, Makemake, Eris and Ceres; a Black Hole, the asteroid belt, other Galaxies, and various aliens.
The gallery of Space Race shiny cards is below, now populated with eight cards (missing #5 and #9). As I collect more of the other two cards I will upload the images. Thank you to Eimear Dunne for the images of #1 and #10.
Hovering the mouse over the numbers below (or tapping numbers if on a tablet or phone) will display the various pages of cards.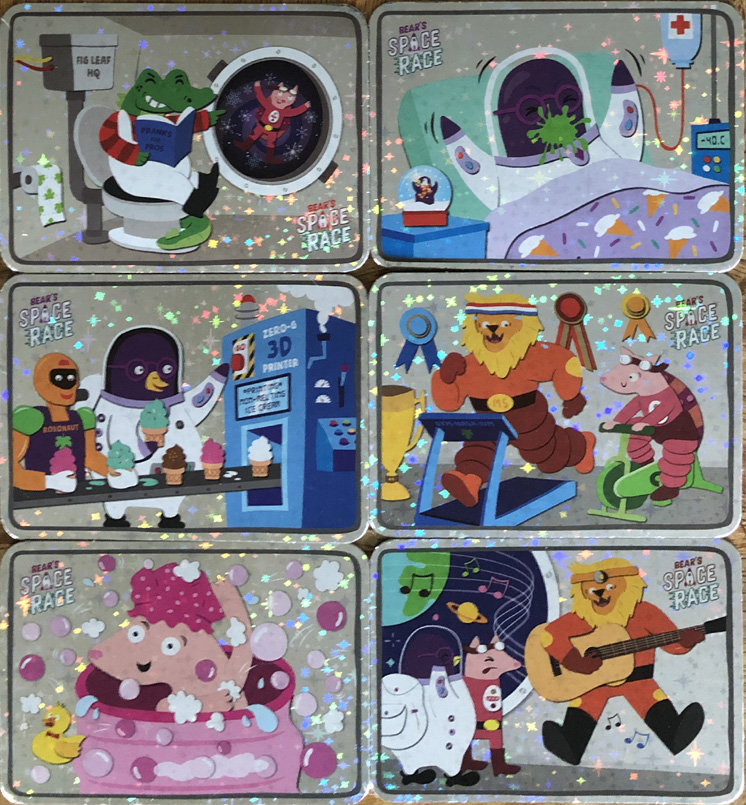 Continue to the next page, SPACE RACE CARD VARIANTS.