Space Race Cards for Sale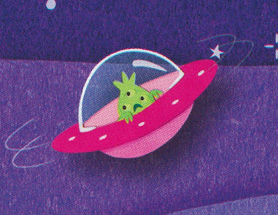 I have a good selection of these cards for sale, including some of the newly released (February 2018) cards. All cards are clean and crease free, unless stated. The table below shows the card number, release date, current stock and price. Postage and packing will cost £1, irrespective of how many cards are ordered. All cards are sent with proof of postage, or signed for (large orders), which allows a full refund in the event that the cards are lost in the post.
To order, send an email to yoyobearcards@mail.com to confirm stock. Once, the order is confirmed, payment can be made to the Paypal account specified in the invoice.
Covid-19 Update: Still open for sales, however, due to the restrictions of movement in the UK, I will now post items twice a week on Tuesday and Friday.
Covid-19 Status and Stock Updated: 19th April 2021
| Card No. | Released | Astronaut | Description | Stock | Price (£) |
| --- | --- | --- | --- | --- | --- |
| X1 | Feb 2018 | Captain Bear | Captain Bear | 3 | 0.75 |
| X2 | Nov 2017 | All 4 | Meet the Astronauts | >5 | 0.50 |
| H1a | Nov 2017 | Hubble Trouble | Hubble Trouble, the Crocodile (blue text) | 2 | 1.25 |
| H1b | Feb 2018 | Hubble Trouble | Hubble Trouble, the Crocodile (orange text) | >5 | 0.50 |
| H2a | Nov 2017 | Hubble Trouble | Hubble's Spaceship: Whoopee Wagon (blue text) | >5 | 0.75 |
| H2b | Feb 2018 | Hubble Trouble | Hubble's Spaceship: Whoopee Wagon (orange text) | LAST ONE | 1.00 |
| H3a | Nov 2017 | Hubble Trouble | The Sun (oblique rings) | 2 | 1.25 |
| H3b | Feb 2018 | Hubble Trouble | The Sun (vertical rings) | >5 | 0.50 |
| H4a | Nov 2017 | Hubble Trouble | Mercury (oblique rings) | 4 | 0.75 |
| H4b | Feb 2018 | Hubble Trouble | Mercury (vertical rings) | >5 | 0.50 |
| H5 | Feb 2018 | Hubble Trouble | Venus | >5 | 0.50 |
| H6 | Feb 2018 | Hubble Trouble | Earth | >5 | 0.50 |
| H7 | Feb 2018 | Hubble Trouble | Mars | 5 | 0.50 |
| H8a | Nov 2017 | Hubble Trouble | Jupiter (oblique rings) | 2 | 1.00 |
| H8b | Feb 2018 | Hubble Trouble | Jupiter (vertical rings) | >5 | 0.50 |
| H9a | Nov 2017 | Hubble Trouble | Saturn (oblique rings) | 3 | 0.75 |
| H9b | Feb 2018 | Hubble Trouble | Saturn (vertical rings) | >5 | 0.50 |
| H10 | Feb 2018 | Hubble Trouble | Uranus | >5 | 0.50 |
| H11 | Feb 2018 | Hubble Trouble | Neptune | 5 | 0.50 |
| H12 | Feb 2018 | Hubble Trouble | Space Stumble: Asteroid Belt | >5 | 0.50 |
| M1 | Nov 2017 | Max Speed | Max Speed, the Lion | >5 | 0.50 |
| M2 | Nov 2017 | Max Speed | Max Speed's Spaceship: Flight Bulb | >5 | 0.50 |
| M3a | Nov 2017 | Max Speed | The Sun (oblique rings) | 4 | 1.00 |
| M3b | Feb 2018 | Max Speed | The Sun (vertical rings) | >5 | 0.50 |
| M4 | Feb 2018 | Max Speed | Mercury | >5 | 0.50 |
| M5a | Nov 2017 | Max Speed | Venus (oblique rings) | 5 | 0.75 |
| M5b | Feb 2018 | Max Speed | Venus (vertical rings) | >5 | 0.50 |
| M6a | Nov 2017 | Max Speed | Earth (oblique rings) | 3 | 0.75 |
| M6b | Feb 2018 | Max Speed | Earth (vertical rings) | >5 | 0.50 |
| M7a | Nov 2017 | Max Speed | Mars (oblique rings) | 3 | 0.75 |
| M7b | Feb 2018 | Max Speed | Mars (vertical rings) | >5 | 0.50 |
| M8 | Feb 2018 | Max Speed | Jupiter | >5 | 0.50 |
| M9 | Feb 2018 | Max Speed | Saturn | >5 | 0.50 |
| M10 | Feb 2018 | Max Speed | Uranus | 5 | 0.50 |
| M11 | Feb 2018 | Max Speed | Neptune | >5 | 0.50 |
| M12 | Feb 2018 | Max Speed | Space Stumble: Space Sickness | >5 | 0.50 |
| P1 | Nov 2017 | Pink Phantom | Pink Phantom, the Armadillo | >5 | 0.50 |
| P2 | Nov 2017 | Pink Phantom | Pink Phantom's Spaceship: Bubble Shuttle | >5 | 0.50 |
| P3a | Nov 2017 | Pink Phantom | The Sun (oblique rings) | 2 | 1.00 |
| P3b | Feb 2018 | Pink Phantom | The Sun (vertical rings) | >5 | 0.50 |
| P4 | Feb 2018 | Pink Phantom | Mercury | >5 | 0.50 |
| P5 | Feb 2018 | Pink Phantom | Venus | >5 | 0.50 |
| P6a | Nov 2017 | Pink Phantom | Earth (oblique rings) | 4 | 0.75 |
| P6b | Feb 2018 | Pink Phantom | Earth (vertical rings) | >5 | 0.50 |
| P7a | Nov 2017 | Pink Phantom | Mars (oblique rings) | SOLD OUT | 1.50 |
| P7b | Feb 2018 | Pink Phantom | Mars (vertical rings) | >5 | 0.50 |
| P8 | Feb 2018 | Pink Phantom | Jupiter | >5 | 0.50 |
| P9 | Feb 2018 | Pink Phantom | Saturn | 4 | 0.75 |
| P10 | Feb 2018 | Pink Phantom | Uranus | >5 | 0.50 |
| P11 | Feb 2018 | Pink Phantom | Neptune | >5 | 0.50 |
| P12 | Feb 2018 | Pink Phantom | Space Stumble: Moon Dust | >5 | 0.50 |
| S1 | Nov 2017 | Snowball | Snowball, the Penguin | >5 | 0.50 |
| S2a | Nov 2017 | Snowball | Snowball's Spaceship: Sno-Cone 3000 (blue text) | LAST ONE | 1.25 |
| S2b | Nov 2017 | Snowball | Snowball's Spaceship: Sno-Cone 3000 (orange text) | >5 | 0.50 |
| S3a | Nov 2017 | Snowball | The Sun (oblique rings) | 4 | 0.75 |
| S3b | Feb 2018 | Snowball | The Sun (vertical rings) | >5 | 0.50 |
| S4 | Feb 2018 | Snowball | Mercury | >5 | 0.50 |
| S5a | Nov 2017 | Snowball | Venus (oblique rings) | 2 | 1.50 |
| S5b | Feb 2018 | Snowball | Venus (vertical rings) | >5 | 0.50 |
| S6 | Feb 2018 | Snowball | Earth | 4 | 0.75 |
| S7a | Nov 2017 | Snowball | Mars (oblique rings) | 4 | 0.75 |
| S7b | Feb 2018 | Snowball | Mars (vertical rings) | >5 | 0.50 |
| S8 | Feb 2018 | Snowball | Jupiter | >5 | 0.50 |
| S9 | Feb 2018 | Snowball | Saturn | >5 | 0.50 |
| S10a | Nov 2017 | Snowball | Uranus (blue text, oblique rings) | 2 | 1.00 |
| S10b | Feb 2018 | Snowball | Uranus (orange text, vertical rings) | >5 | 0.50 |
| S11 | Feb 2018 | Snowball | Neptune | >5 | 0.50 |
| S12 | Feb 2018 | Snowball | Space Stumble - Comet | >5 | 0.50 |
| Z1 | Aug 2018 | Shiny | Space Loo | >5 | 0.75 |
| Z2 | Aug 2018 | Shiny | Sick Bay | >5 | 0.75 |
| Z3 | Aug 2018 | Shiny | Gadget Room | 4 | 1.00 |
| Z4 | Aug 2018 | Shiny | Space Gym | 2 | 1.25 |
| Z5 | Aug 2018 | Shiny | Bathroom | SOLD OUT | 1.25 |
| Z6 | Aug 2018 | Shiny | Chill-Out Pod | 5 | 0.75 |
| Z7 | Aug 2018 | Shiny | Laboratory | 3 | 1.00 |
| Z8 | Aug 2018 | Shiny | Sleep Quarters | 2 | 1.25 |
| Z9 | Aug 2018 | Shiny | Canteen | LAST ONE | 1.25 |
| Z10 | Aug 2018 | Shiny | Chat Room | >5 | 0.75 |